Focus Report

Position:
HOME
SCHOOL NEWS
Focus Report
2023-24 Academic Year Pui Kiu College Grade One Admission Seminar
I. Pui Kiu College's First Grand Event of the New Academic Year
The Grade One Admission Seminar held on September 9, 2023, is the first grand event at Pui Kiu College this academic year. Preparation for this event began early in the summer vacation, including subway advertisements and various subject exhibitions.
II. Principal Wu's Pui Kiu Open Class
Over 3,000 parents registered for this seminar, and Pui Kiu College organized a grand open class. Chief Principal Wu Yuk Chi introduced the school's mission and philosophy, as well as the twelve-year curriculum framework and advanced teaching facilities. He emphasized that Pui Kiu College is a culturally diverse school that integrates Eastern and Western educational concepts, committed to nurturing well-rounded students.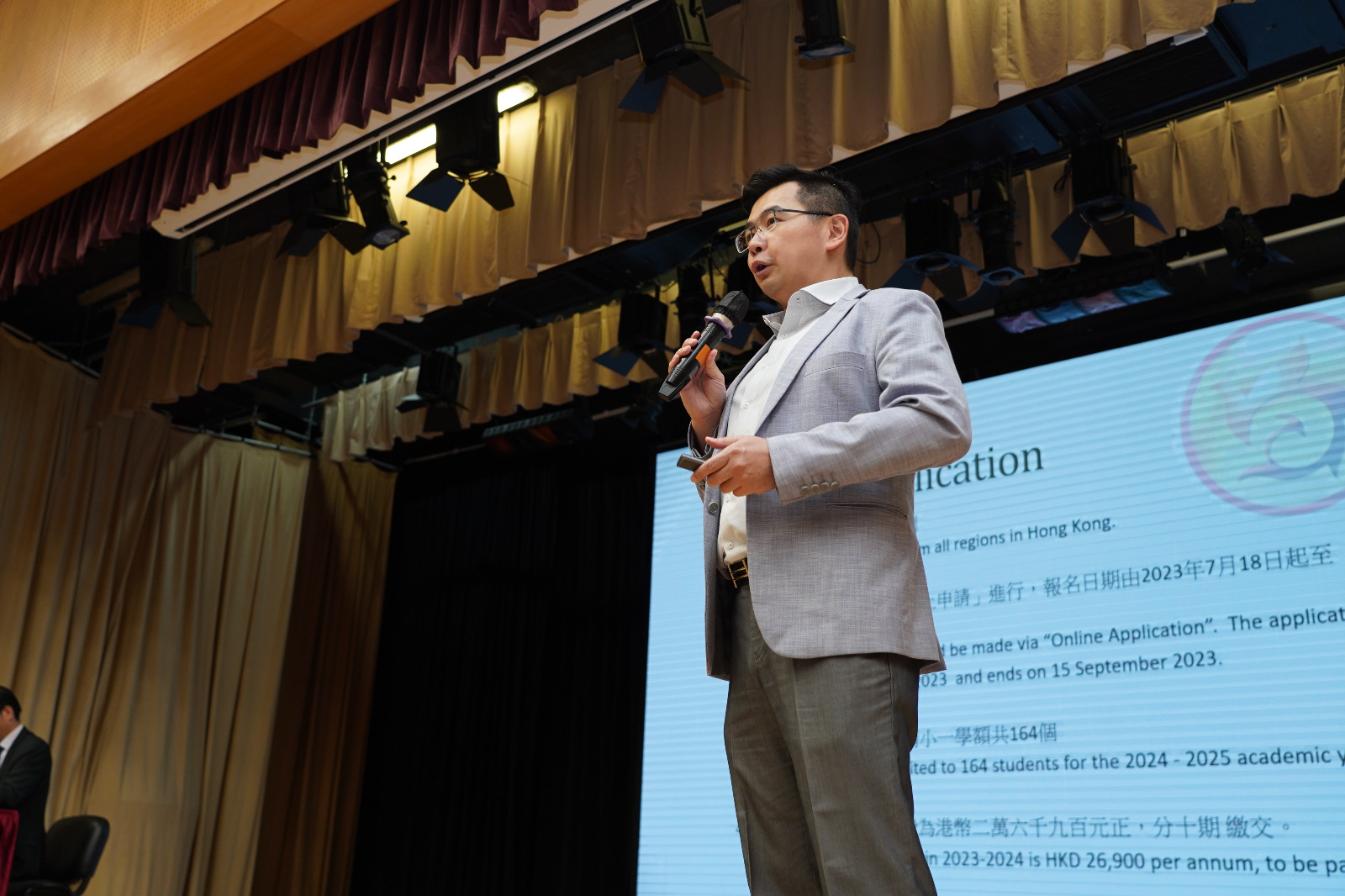 III. Diverse Activities, Combining Education and Enjoyment
In addition to the open class, Pui Kiu College organized various types of activities, with each subject showcasing its unique features, providing students with a rich and diverse learning experience. Alumni of Pui Kiu College also returned to participate in this event, engaging in discussions with parents and sharing their learning experiences at the school.
Conclusion
Pui Kiu College has attracted numerous students with its integration of Chinese and Western teaching philosophy and diverse learning atmosphere. The school upholds ambitious educational goals and provides students with a comprehensive platform for development. It is believed that in the new academic year, Pui Kiu College will shine brightly and lead students towards a broader future.
In order not to disappoint the parents and students who missed the viewing of the Seminar online, the College has already uploaded the recording to the streaming media. Parents can revisit it by clicking the following link.

https://www.youtube.com/watch?v=z2t9Hyil4fc